5 Questions Every Blogger Should Be Able To Answer
Everyone and their grandma is blogging today. Once people found out that you could actually make money from home just by sharing information, blogs started popping up like Starbucks. There is literally a blog out there for any topic you can think of. Whether you want to learn how to make an origami crane or the best way to cheat on an exam, there's a blog all about it. It's pretty much become like the "There's and app for that" campaign from Apple.
The surge of new bloggers has also brought a ton of dead blogs that haven't been updated for years. The reason this happens is because people either get tired of blogging, give up because they didn't make any money within the first week, or realize that there's more to a successful blog than just throwing some words on WordPress.
In my effort to help you out before you jump on the blogging bandwagon, I've come up with 5 questions you should ask yourself before you start blogging. These aren't meant to deter you (although if you can't answer them then blogging might not be for you), they're more of a qualifier and can be used to help you plan out your blogging efforts before you waste a bunch of time unnecessarily.
1: What am I passionate about?
I don't have any scientific data to back this statement, but I'd say at least 90% of the dead blogs on the web died because the blog owner wasn't passionate about the topic of the blog. That means the quality of their posts drops, or they just stop writing altogether. Content is the top priority of any blog. If your blog posts suck, nobody is going to share it, nobody is going to want to read it, and you will have wasted a bunch of time creating garbage. It's the harsh reality.
When your blog isn't generating any traffic or revenue, the only thing that will be able to motivate you to keep going will be the enjoyment you get from writing about your topic. If you want to start a blog about something you're not passionate about, or are at least interested in, you better have some money to invest in a good writer.
2: What is the goal of my blog?
For The College CEO, my goal is to help college students learn about internet marketing, selling on eBay, and other ways to make money money online. Establishing a solid goal or purpose for your blog will help you come up with blog post topics, marketing ideas, and give your blog an identity.
I can't tell you what your goal should be. But just to give you an idea, a goal might be to connect to people just like you (i.e. the mommy blogger trend), help teach people how to do something, be the source of the latest news in a particular industry, or flat out just to make money.
Once you find your blog's goal, you'll be able to help separate yourself from the other blogs in your niche. Which brings me to the next question.
3: How will my blog be different?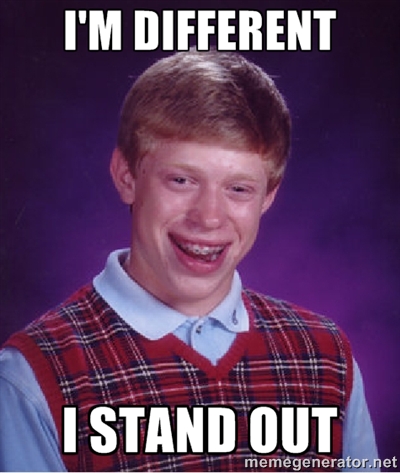 Remember in the beginning of this post when I said that everyone and their grandma blogs? That grandma could be one of your competitors. You have to determine how to differentiate your blog from the others out there. Unless you've stumbled across a gold mine, you will not be the only blog in any niche and there are probably at least 2-3 big name players in your blog's niche.
For The College CEO, I'm in perhaps one of the most saturated niches there is. The Make Money Online (MMO) topic is jam packed full of blogs. In order to separate my blog from the others out there, I've done a few things. For one, this site is mainly targeting college students (although I have readers in tons of other demographics and I GREATLY APPRECIATE YOU ALL!). Secondly, if you go to nearly any other site in the MMO niche, you'll see that they're trying to sell you their own product, services, or coaching. Although I've written 2 guides, I don't push them in your face. I created a blog post about my first WSO, but that's it. Some might call my approach a missed opportunity, but I have no interest in using this blog as an avenue to push my products on you. I'm no GURU or mastermind, just a college student that like online marketing. And I'll let you in on a little secret, most of the "gurus" that run those other blogs make all their money by telling other people how to make money.
The point that you should take from that short rant is that you need to be able to stick out in the sea of blogs just like yours. Whether it's marketing your blog to a specific demographic in a niche or approaching the niche in a way nobody else is, find out how you're going to separate yourself. A really good example of this is Nerd Fitness. Steve combined fitness and gaming in order to become one of the leaders in one of the most competitive niches there is.
4: How much am I willing to invest?
Starting a blog is cheap, but it isn't free. Well I take that back. You can have a free Blogger or WordPress.com blog, but those are limited. You don't get your own domain name, you don't have full control over monetization and design, and there are other restrictions as well. Starting your own blog with your own domain name and hosting can be done for less than $10. Everything you need is on my sidebar to your right. A domain name from Namecheap cost ~$9 (check NameCheap Coupons for discount codes) and you can get your first month of hosting from Hostgator (my preferred web host) free with my coupon code CollegeCEO. Just get the Baby plan.
Install WordPress, use a free theme, and you're all set. Some people like to get premium (paid) themes or plugins to spruce up their blogs but it's really unnecessary in the beginning stages. There are other things you can purchase like a custom logo, SEO packages, and content. You'll have to decide if you're willing to invest that type of money. My recommendation is to bootstrap your blog in the beginning.
Aside from the financial investment, you're going to have to decide how much time you can invest in your blog. Is it just going to be something you do in your free time? Do you plan on making it a full time job? Blogging can take up a lot of your time. Writing posts, marketing, designing, and researching can really add up. Hell, I spend over an hour creating the posts for this site.
Decide how much time and money you want to spend on your blog so that you don't get overwhelmed. Set aside time that you can strictly focus on just your blog.
5: How am I going to monetize?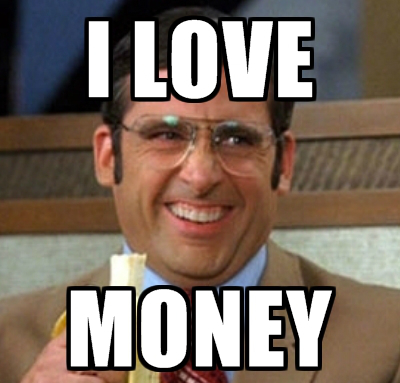 Let your greed kick in here. I don't know of many (actually any) long term bloggers who don't make money from their site. Making money might not be the only focus of your blog, but if you're doing Affiliate Marketing, it should be pretty high on your priority list. You have plenty of options for monetizing a blog. Here are a few ideas:
A few words of wisdom. NEVER RELY ON ONE MONETIZATION STRATEGY!!!!!! There are a lot of angry bloggers who relied heavily on Google Adsense and once their accounts got banned, their income disappeared overnight. When your blog is generating multiple streams of income, if the money from one stream is slow or stops, your life doesn't end (try Media.net as an alternative).
Your homework for this post is to go through and answer all of the above questions. Once you have answers to them all, you'll have a pretty good base to build your blog with. I haven't created a how-to guide for making a blog yet. Until I get around to it, you can follow this guide from College Info Geek. Happy blogging!