How To Build A Niche Site: The Definitive Guide

GO NICHE OR GO HOME
One of the most popular and somewhat easier ways to get started making money online is to create a niche site. The reason I say it's easier than some other methods is because it doesn't require a huge financial investment, and after you get things up and running, you'll pretty much just have to maintain it. Also, a lot of the work can be outsourced if you have the money.
Honesty Is The Best Policy: This post contains affiliate links. If you use my affiliate links to sign up for anything I recommend, I will receive a small commission. I only recommend products/services that I personally use and suggest!
WHAT IS A NICHE SITE?
You'll probably find a bunch of different definitions as to what a niche site is. Somewhere along the line, what used to be referred to as a micro-niche site somehow became intertwined with a niche site. The College CEO definition of a niche website is:
A website that focuses on one laser targeted topic
Yes, it's short. Yes it's simple. But that's just how I like things. By that definition, my website wouldn't be considered a niche site. I cover a variety of different topics that are related to making money online, but I don't focus on any one particular topic.
But if you look at a site like http://www.bestadjustabledumbbells.org/, it's all about one particular topic, adjustable dumbbells. That's an example of a niche website, which was a part of a case study by Tung from Cloud Living Journey. That site actually got Tung $12,000+ in revenue in just 6 months, so the niche site model absolutely works.
I'm going to break down the process of creating a niche site into 4 basic steps:
Keyword research
Setting up your website
Creating content
Getting traffic
STEP 1: KEYWORD RESEARCH
The very first thing, and most important step in creating a niche website is performing your keyword research. The keyword that you choose to target will determine how difficult of a time you have when ranking in Google, and whether or not you stand to gain any profit from the site.
With niche sites, we're going to looking for Long Tail Keywords. These are terms that get searched less, but are more specific and convert better. This graphic does a good job of explaining the difference between long tail and broad keywords.
The great thing about keyword research is that there really is no one way to do it. It's all about finding what works best for you. I'm going to explain what I've been doing recently to find my keywords, but you can also refer to my post Keyword Research For Cheap Bastards if you're just starting out and want to get your feet wet. However, I'd recommend the method mentioned below for better results.
There are two types of keywords you're going to be looking for:
Main keyword
Secondary keywords
Your main keyword will be the primary keyword you'll be trying to get your website to rank for. The secondary keywords are supporting  keywords that will help form the topics for the content that goes on your site. You'll be trying to rank for both your main keyword and secondary keywords. But more on that in step 4.
How to Find Keywords
Your next logical question would be, "where do I find these keywords?" 
Your main keyword will be the topic of your website. So in the Best Adjustable Dumbbells site mentioned above, the main keyword was "best adjustable dumbbell". In order to find your main keyword/topic, you can start thinking of popular topics that you could build a site around. Remember, it has to be laser focused. So "fitness" is too broad.
Here are some things to consider when choosing a main keyword:
Is there a need for a solution?
Are there products related to the niche that people are buying?
Are there magazines dedicated to this topic/keyword?
One of the most important points above is the level of need for a solution. Another way of looking at this is asking, "when people use this keyword in a Google search, are they looking for a solution to a problem?"
For example, someone who searches Google for "best adjustable dumbbells" clearly has a problem; they need some dumbbells. Tung's niche website offers a solution for their problem by showing reviews and ratings on various dumbbells. Starting to get the picture of how this all works?
There are certain qualifier/buyer words that you can attach to your keyword that relate to a "need". In the example above, "best" is a buyer word that helps qualify the searcher as someone further along in the purchasing process than someone that just searches for "adjustable dumbbells".
Below is a list of other buyer keywords that you can attach to a broad word to qualify your traffic:
[social-locker locker_id="a00c9db6db8b7cd7f" close="false" message="Share this guide to see a list of 100+ Buyer Keywords!" facebook="true" likeurl="CURRENT" fbshare="false" google="true" googleurl="CURRENT" tweet="true" tweettext="" tweeturl="CURRENT" follow="true" linkedin="true" linkedinurl="CURRENT"]
buy
cheap
discount
where to buy
where to buy online
buy online
online
sale
onsale
free
coupons
discounts
order
order online
buy now
shop
now
coupon
free shipping
gift
gifts
1800
new
clearance
summer
winter
cool
best
reviews
stylish
wholesale
designer
style
fashion
stylish fo rmen
stylish for women
best men
best women
fashion men
fashion women
best designer men
best designer women
brand men
brand women
best brand men
best brand women
top
top mens
top women
buy in bulk
buy cheap
buy designer
buy discount
buy fake designer
buy celebrity
celebrity
latest
for men
for women
for sale
designer for men
designer for women
brands
purchase
Cure
Improve
Get rid of
Reduce
Recover
Deal with
Code with
Heal
Treat
End
Fix
Repair
Protect
Avoid
Prevent
Relieve
Remedy
Restore
Solve
Rebuild
Buy
Purchase
Gain
Eliminate
Increase
Order
Compare
Overcome
Learn
Alleviate
That Works
Top
Fast
Quick
Easily
Best
For sale
On sale
Vs
For women
For men
For girls
For guys
For children
For kids
For couples
For students
For newbies
Review
Guide
How to
[/social-locker]
You want a keyword that has products related to it because I like to monetize with affiliate marketing. In order to be an affiliate, there has to be products for you to promote. The products could be physical items like dumbbells or digital products like e-books and software.
My go-to sites to check for products are Amazon for physical goods and Clickbank for digital ones. I also use Commission Junction. You can also get ideas for keywords from these sites by looking at the different products they offer. I've done this before and had pretty good success.
Checking to see if there are magazines on a particular topic will let you know if it's a popular (they don't make magazines for things nobody cares about) and can also give you ideas on potential keywords to look into. You can browse the different categories of Magazines.com.
Using Long Tail Pro To Find Keywords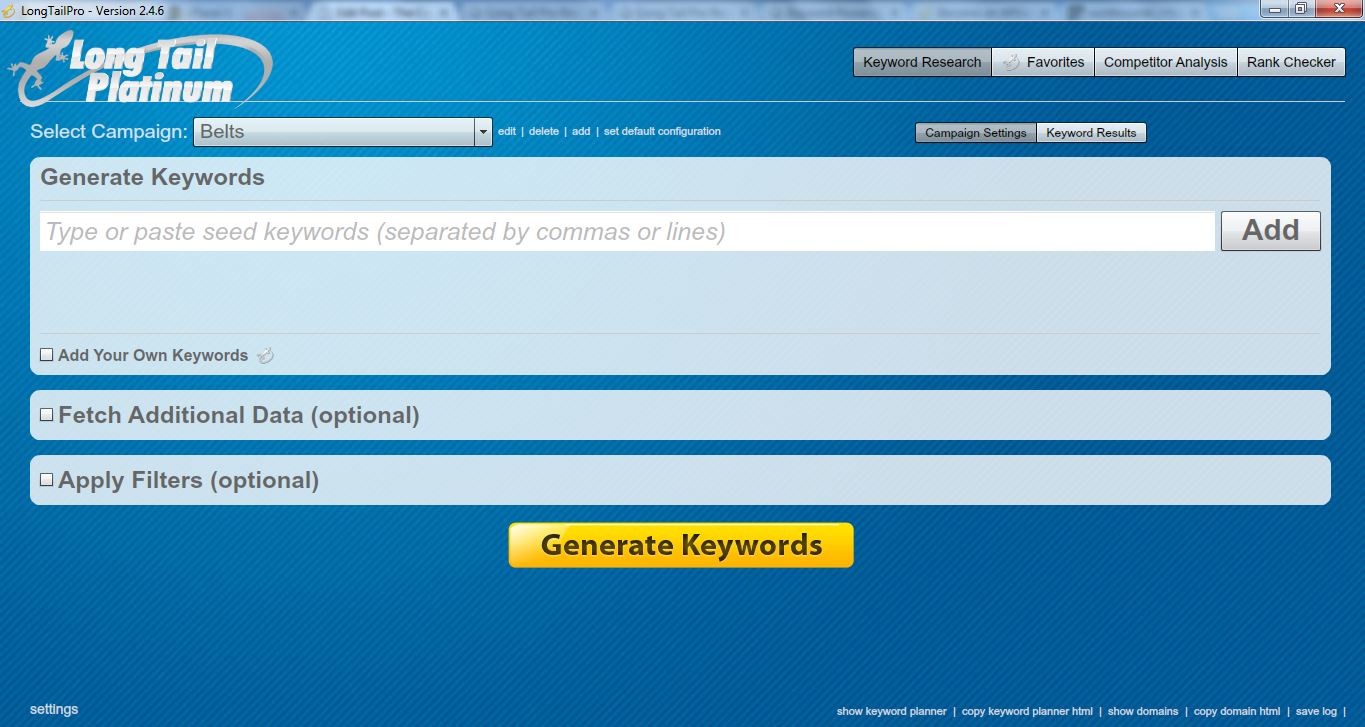 Make a list of 10-20 potential keywords. After that, my next step is to run these keywords through Long Tail Pro. Read my full Long Tail Pro review for more insight into what this program does and why it's College CEO Approved. After you do a search for these keywords, LTP will give you a list of suggested keywords that you can target.
When I use LTP to find my main keyword, I'm looking for keywords that have at least 2500 exact local searches and preferably has the exact match domain available (.com, .org, or .net).
For the competitor analysis, I like to see:
Sites that have a Page Rank of 0.
Sites that have weak SEO Titles and URL structure (the keyword isn't in their URL or title)
Sites that have low amount of backlinks (less than 20 preferably)
The keyword isn't in the root domain of more than half of the top 10 competitors
A majority of the sites aren't shopping sites like Amazon, Best Buy, etc.
A majority of the competitors have a page authority of less than 30
Sites have an average KC rating lower than 30 (you'll need LTP Platinum to see this)
A lot of user generated sites like Yahoo Answers, forums, Squiddo, etc. (these sites are very easy to outrank)
The main goal here it to look for keywords that will be as easy as possible to rank for. In addition to running a competitor analysis with LTP, I recommend manually going through the top 10 results. Click on each of the top 10 results and check the on page SEO and the quality of the page. If the pages have awful content or don't really target your main keyword, it might be worth attempting despite what you saw on LTP.
After you've chosen your main keyword, run a search for it in LTP to find secondary keywords. This is probably what I use LTP for the most. LTP makes great recommendations for related keywords. I use these keywords for the blog articles I put on the site, which we'll discuss in step 3. All of the same concepts apply as far as what you're looking for with your competitors. The difference is that my minimum average local search doesn't have to be 1000 for my secondary keywords. I usually look for just a minimum of 350 searches. I won't choose a primary keyword that doesn't have a bunch of strong secondary keywords.
Now you might be thinking that this is a low number. But when you're ranking for a ton of these secondary keywords, they add up to a lot of traffic. My secondary keywords usually consist of long tail keywords that are a minimum of 3 words each, usually 4. You can set a minimum word count in LTP to filter your results.
You want to have at least 20-30 of these secondary keywords. You can export the list of them in LTP and save them for later.
That's my quick and simple way of doing keyword research. Some people will go more in depth and use other services like Semrush, but LTP and manually analyzing the top 10 competitors has been working great for me.
STEP 2: SETTING UP YOUR WEBSITE
Now that you have your main keyword and your secondary keywords chosen, your next step will be to actually set up and build your site. Setting up your site is a simple 3 step process:
Buy your domain from Namecheap
Get hosting from Hostgator
Install WordPress
For your domain name, there are two generally accepted options. Either buy an exact match domain, or buy a more brandable domain name.
Some people believe that EMD's help your site rank higher. Others believe that it has no effect on SEO whatsoever. My personal opinion is that they might help. So if the EMD is available, I buy it.
The second option is to go with a more brandable domain. To go back to the Dumbbells site, an alternative domain name could have been, TheDumbbellGuy.com. Ok, it might not be the best option, but it's the first thing that popped up in my mind.
The advantage of having a more brandable domain is that you can expand into other topics if you ever want to without worrying about changing the name of the site. The Dumbbell Guy could review all sorts of dumbbells or even barbells if he wanted, and it wouldn't be a huge departure from the core of the site.
A common question that comes up with buying domain names is which Top Level Domain (TLD) to choose. A TLD is just the .com, .net,.org part of a website's URL. Your first choice should always be the .com. After that, it doesn't make too much of a difference. But a lot of people rank them in this order.
.com
.org
.net
.info
If none of those are available, I'd suggest coming up with a new domain name. Even the .info is stretching it a bit.
Next, get your hosting. I use Hostgator to host all of my niche sites. They're cheap and I haven't had any issues with them in the 3+ years I've been with them. Get the Baby Plan which will allow you to host as many domains as you want. That way as you add more niche sites, you won't have to worry about upgrading your hosting later. You can use the coupon code "CollegeCEO" to get your first month for $0.01!
Here's a video that describes how to set up your hosting and also how to install WordPress:

Once you've done that, the next step will be to set up your WordPress site. The video touches on the basics, but he talks more about starting a personal website ,which is a little different than a niche site.
Choosing A WordPress Theme
The first step for setting up your site is to choose a theme. The reason why I recommend using WordPress for your niche site is because they have a ton of different themes. So even if you don't know anything about coding, you can have a nice site.
You don't need to use a Premium theme for your niche site. There are plenty of free themes that will work just fine. Here are some different options:
You can also browse the free themes at FabThemes. But seriously, don't get too hung up on your theme.
Choosing Your Plugins
Next, you'll want to install some plugins for your theme to make your life easier and add to the functionality of your website. Here are the plugins I install on all of my sites:
There are some other optional plugins I'd recommend:
Those are the plugins that I personally use. The ones in the second list are optional, but I tend to use all of them. You might be thinking, "That's a shit ton of plugins!" But it's really not. Each one has a purpose and will help make this whole process quicker and a lot easier.
Now that your WordPress theme and plugins are installed, the next step will be to start thinking about content.
STEP 3: CREATING CONTENT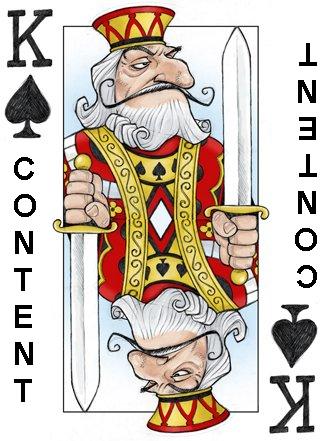 The WordPress theme and plugins are like the bones of your site. Your content will be like the organs. In other words, content is extremely important!
PAGES (STATIC)
When building a niche site, I like to have 1 static home page, and then have the other content published as blog content. You could also have the whole site setup like a blog (like my home page). The choice is yours. You will have 4 static pages:
Home
About
Contact
Privacy Policy
For my method, my static home page is usually a 1000+ word page about my main keyword. Check out the dumbbells site or survival knife guide site to get an idea of what this looks like.
So your first step would be to create this page. You'll probably notice that both sites use a table on the home page. That's what the Tablepress plugin I mentioned is for. These tables are great because they give readers a convenient resource and adds a lot of value to your site that your competitors probably don't offer.
The About page is just a brief introduction to whatever your site is about. It doesn't have to be 500 words. Just a few sentences is good enough. You can use the Contact Form 7 Plugin for your contact page, and use a service like Disclosure.org to make a Privacy Policy page.
Blog Content
After you've made your static pages, the next step is to start creating your supporting blog articles. These articles come from the secondary keywords you found earlier. See how everything is connected?
When you're creating these articles, it's important to have them link together. What I mean by this is that when appropriate, you should link to other posts on your site within each post like I do in my posts. Interlinking posts/pages keeps visitors on your site longer, and also helps your on page SEO.
As far as how long these articles should be, it's really up to you. But I'd recommend keeping them 500-700 words each.
What you absolutely must avoid at all cost is over-optimizing these articles for keywords. This is a mistake that A LOT of people make and then they wonder why their sites don't rank. Google caught on to the whole keyword stuffing thing a while ago, and they are very vigilant about it now.
So when you're writing your articles, don't try to jam the keyword in a bunch of times thinking that it will help you rank quickly because it probably won't. Use the target keyword for the article once in the title, a couple of times in the article (NATURALLY!) and in your H2, H3 tags. Of course, you want to use variations of your keyword.
So if your target keyword for an article is "best military belt buckle", don't write sentences like, "The thing you want to look for in a best military belt buckle is…."
THAT SCREAMS SPAM and is grammatically incorrect. The key to great content that ranks is to write for people, not search engines.
You should aim for 10-20 blog posts on your affiliate site to begin with. If you came up with 20 secondary keywords in step 1, this shouldn't be too difficult. This will help give your site some meat, instead of being a 3 page skeleton site that Google HATES!
Don't post all the articles at once. Start out with 1-2 a week, so that it builds itself up just like any regular website. Google loves sites that are constantly updated with FRESH CONTENT. 
How to get Content
You might be wondering where you're going to get the content for your site. Well, if you don't mind writing it all yourself and you're a half-way decent writer, then you can write all the content yourself. This is the cheapest way to get it done if you have the time. When it comes to content, QUALITY MATTERS!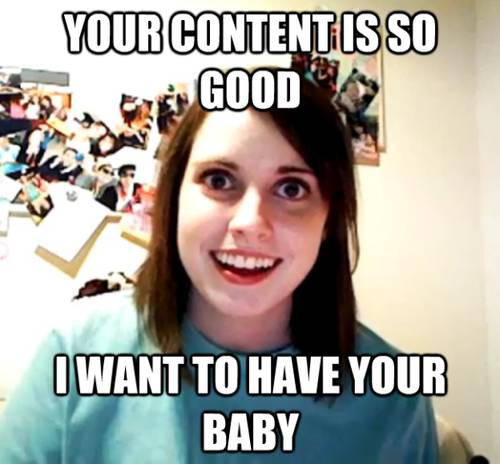 If you don't necessarily have the time to write everything yourself or you're not the most gifted writer, you can use PLR content and reword it so that it's a new unique article. If you're going to use PLR content, I highly suggest running the finalized piece through Copyscape to make sure it's unique enough. For the unaware, Copyscape is a service that checks for duplicate content online. You just copy and paste your article into it, and it will check for similar content online.
As long as you do a good job of putting the PLR into your own words, you should be ok. My favorite place to get PLR content is PLR Mini Mart. I mentioned this site in my article on How To Build An Email List. Tiffany creates the highest quality PLR I've come across, especially at her prices.
I always recommend paid PLR over the free stuff. Most of the free PLR I've come across is horribly written to the point that you pretty much have to rewrite the whole thing. And then there's the fact that everybody and their mama has already used the stuff 10 times because it's free.
Lastly, you can always buy content. This is the option I've been using a lot lately. Now, the thing with buying content is that 9/10 times you get what you pay for. I've purchased $1/100 word content and I've bought $4/100 word content. There is a HUGE difference in the quality level.
Typically for affiliate sites, it's safe to go with $1-$2/100 words quality at least in the beginning. Just be VERY mindful of the quality you're receiving. There are a lot of low budget writers that will sell you copy and pasted content that will get you penalized for duplicate content by Google.
Some places you can find writers are:
Textbroker: Go with the 3 star level which is $1.8/100 words. I like Textbroker because you can get revisions until you're satisfied.
Warrior Forum Warriors For Hire: Look at reviews before ordering and request samples. I highly recommend Writing By Michael if you can afford them. I haven't found a budget writer there yet that I have been extremely satisfied with but I'm constantly trying new ones.
Wickedfire: My tips for Wickedfire are the same as Warrior Forum. I'll also add that you should start out with a small order first and then get more after you're satisfied with what you get.
There are also freelance sites like Elance or oDesk. Here's an article that will help you find qualified freelancers to outsource your content to on these sites.
You can use any of these writing services to get the content for your home page too. I generally like to write the home page content myself because it's the first thing visitors see and I want to make sure it's high quality writing. But I've used the 3 star service of Textbroker to get the content for my home page before.
STEP 4: GETTING TRAFFIC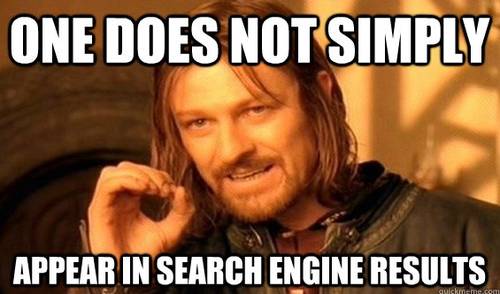 Your site should be ready to go at this point. So the next and final step of this guide is to start getting traffic. If nobody's visiting your site, this entire thing is a waste of time!
So how do you get traffic?
Well there are a number of ways to people to come to your site:
SEO*
Social Media
Paid advertising
Media buying
But for the purpose of this guide, we're going to focus on SEO. With the whole niche site thing, you'll probably notice that the sites don't exactly use a lot of social media. They rarely ever have a Facebook and Twitter page. And paid advertising or media buying is usually reserved for people that have a hefty bank roll to finance their marketing.
With that being said, you can still use those methods if you want, but the goal is to rank the site highly in Google, Bing, and Yahoo with SEO.
The good thing is that if you've followed this guide, you've already set yourself up in a pretty good position. The keyword research portion of this guide was all about finding keywords that you can easily rank for. If you did a great job in that step, you might find that your on page SEO alone is enough to increase your search engine rankings.
But aside from the on page SEO, there are steps you can take off-page to help your site out.
Paid SEO Services
I'll preface this section by saying that Google is totally against buying backlinks. It's a blackhat technique and there is a chance that it could negatively effect your rankings……… But people still do it.
The thing about buying backlinks or SEO services is that there are no guarantees. With all of the changes to the algorithm that Google uses to rank sites in the search results, the backlink package you bought a couple of weeks ago could be rendered completely useless with one animal update.
I'm not an SEO expert and will never claim to be one. But I have managed to rank quite a few sites, so I will give you some advice.
When buying backlink packages, only buy from people who have been offering their services for a long time. When someone has been offering a reputable SEO service for a long time, it usually means that they are constantly working to figure out what works and what doesn't. They've tested their techniques continuously and have some confidence in their ability to rank websites.
Here are some things to look for in a good SEO service/package:
A variety of link types: The links come from social media, document sharing sites, video sites, forums, Web 2.0's, etc. If all the links are from type of site, skip it.
Contextual links: Contextual links are ones that are placed into the actual content of a site, and not just a forum signature or a tweet. All of the links I've used throughout this guide are examples of contextual links. Google LOVES THESE.
Manual services: Manual SEO services are ones that don't automate everything like blasting 1,000,000 forum profile links. They set up Web 2.0 profiles manually, create blog posts manually, etc. These services are more expensive because they're more time consuming.
Drip-feeding: You don't want all of your backlinks to be created at the same time. This screams unnatural to Google, and there's a good chance the links won't have much of an effect. Drip feeding means that the links come in over an extended period of time so that everything appears natural.
High PR links: Some people debate the relevancy of Page Rank. But I'm of the belief that backlinks from High PR pages are more effective than ones from sites with no PR.
Social Signals: Google is placing more and more importance on Social Media when determining how sites rank. A good SEO service will take advantage of this and integrate social media shares, tweets, repins, Facebook likes, etc. into their packages. If they include videos and YouTube likes, even better.
Private networks: This can be both good an bad. Private blog networks are a collection of sites owned by one person/company, and they sell links to their networks usually on a monthly basis. They're good because there's more exclusivity. That means that their sites don't have 10,000 links to 10,000 different sites. It's bad because Google doesn't like these networks and if they're found, your links will become garbage.
White hat services: White hat services are ones that claim to not use methods that Google frowns upon. Real white hat services are very expensive. So be cautious of fake low budget "white hat" SEO services.
They tell you what they do: If a service says that their methods are a secret, then let them stay a secret. Google is becoming more and more alert in regards to backlinking, so you need to know exactly what is being done to your site.
Those are just some of the things to look for.
You can find SEO services on Warrior Forum, Wickedfire, and Blackhatworld.
If you're going to buy SEO services, I'd recommend waiting at least 3-4 weeks of your site being live to do it. Sending hundreds of backlinks to a brand new site looks suspicious and unnatural unless it's a Nicki Minaj sex tape or something that would understandably generate a lot of attention.
DIY SEO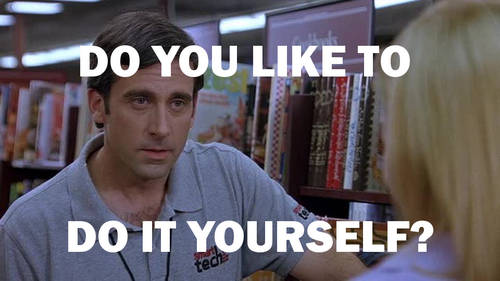 If you don't want to buy any complete SEO services, you can always go the DIY route. By this, I mean setting up your own private network of sites (I highly recommend reading this if you're going to set up your own blog network), or handling all of your SEO yourself by doing it all manually. Manual SEO requires a lot of "grunt work" that you'll probably want to outsource to a Virtual Assistant.
One of my favorite forms of DIY SEO is Guest Blogging. It's an easy way to get contextual backlinks that will actually stick and also get your site more exposure from the site's referral traffic. Read this article or this one to learn how to find bogs to guest post on.
With SEO, you're going to have to spend time, money, or  both to get your site ranking. But I can't stress this point enough: If you did good keyword research using Long Tail Pro, ranking will be SOOOOOO much easier. 
WRAPPING THIS THING UP
If you follow this 4,000+ word guide on how to build a niche site, you should have no problem being successful. This is not an overnight process. Building up your niche site will take some time if you're doing it right.
When your site starts generating money from affiliate sales, most people look at two options:
Keeping the site going and generating somewhat passive income
Selling the site on Flippa or somewhere else
If you can build up a good amount of niche sites that make money, it's a nice source of extra income. Spencer Haws created an entire business from niche sites. If you're the type of person that always wants to scale up, you might consider flipping your site and using that money to fund an even bigger project. There are plenty of possibilities here.
One of the ways I learned about niche sites and how to create them successfully is by reading case studies. So I'll leave you with some recommended reading of some case studies that will inspire you and help you learn some of the do's and don'ts of niche sites. I'm thinking of doing my own case study, but I have to think of something that will differentiate mine from the other ones. I'll be sure to keep you all updated!