College Offliner Available Right Now!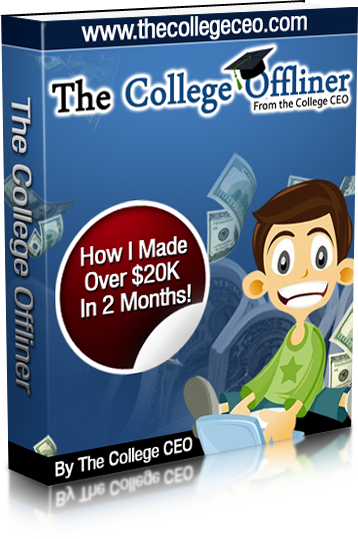 Interested in selling internet marketing services to local businesses? You definitely need to read my new book, College Offliner. In the guide, I show you:
A step-by-step guide to find companies that need your services
A creative way to approach offline prospects so that you don't come off as just another marketing company
Exactly what to say
Email templates to send throughout the entire process
How to fulfill orders
How to scale up
Using the method outlined in this book, I was able to snag my first 5 figure client and earned over $20,000 in just two months! You do not want to pass this deal up. You can buy the book right now HERE. If you have any questions, feel free to Contact Me.